This is an archived article and the information in the article may be outdated. Please look at the time stamp on the story to see when it was last updated.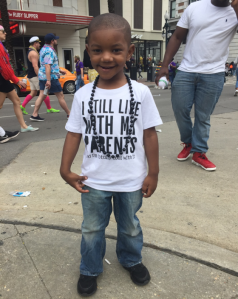 UPDATE: Marley Peters has been found safe, and Mary Bell has been taken to a hospital for a mental evaluation.
NEW ORLEANS – The NOPD is looking for a woman and her 4-year-old grandnephew who were last seen on Canal Street.
Sixty-three-year-old Mary Bell left a house in the 6100 block of Kuebel Drive around 10 a.m. on June 28 with 4-year-old Marley Peters.
Peters was being watched by his grandmother, Bell's sister, who discovered the pair missing when she returned from taking a bath, according to the NOPD.
Bell and Peters were spotted around 3:30 p.m. on June 28 in the 2000 block of Canal Street near University Medical Center, but have not been seen or heard from otherwise.
Peters has a medical condition and may be in need of his medication.
He was last seen wearing a white t-shirt and yellow blue and green plaid shorts.
Anyone with information regarding the whereabouts of Marley Peters and Mary Bell are asked to contact NOPD at 911 or Seventh District detectives at (504) 658-6070.