This is an archived article and the information in the article may be outdated. Please look at the time stamp on the story to see when it was last updated.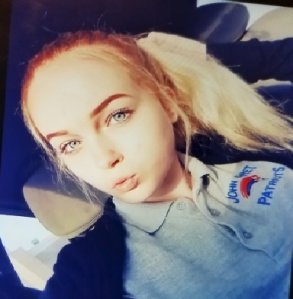 NEW ORLEANS – The NOPD is looking for a missing 15-year-old John Ehret High School student.
Aaliyah Coulter was last seen around noon on May 20 outside of her home in the 200 block of Rhodes Avenue, according to the NOPD.
When Coulter's mother went outside to check on her, Coulter was gone.
It is believes the teen ran away from home.
The next day, her mother received a message from John Ehret saying that Coulter had not arrived for school.
Coulter is 5'1 tall, weighs approximately 105 pounds, and has blonde shoulder length hair.
She was last seen wearing an unknown color top, black pants, and black and white converse tennis shoes. She also had a blue backpack in her possession.
Anyone with information regarding the juvenile's whereabouts should call Fourth District detectives at (504) 658-6040.