This is an archived article and the information in the article may be outdated. Please look at the time stamp on the story to see when it was last updated.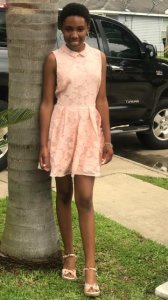 NEW ORLEANS – The NOPD is looking for a missing 13-year-old Alice Harte Charter School student.
Ciarra Lonzo hasn't been seen or heard from since 6:45 p.m. on February 21 after she left her home in the 3500 block of Bennett Street after a "family dispute," according to the NOPD.
Lonzo is about 5'6" tall and weighs about 125 pounds. She was last seen wearing an Alice Harte Charter School sweatshirt and navy blue pants.
Anyone with information regarding the whereabouts of Ciarra Lonzo is asked to contact Fourth District detectives at (504) 658-6040.