This is an archived article and the information in the article may be outdated. Please look at the time stamp on the story to see when it was last updated.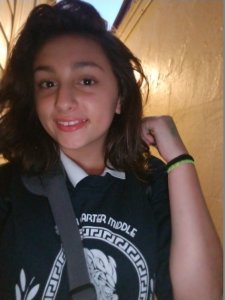 NEW ORLEANS – The NOPD, Louisiana State Police, and the FBI are all looking for a missing 12-year-old girl last seen in the French Quarter on October 12.
Priscilla Elizabeth Moreci was last seen around 8:15 a.m. on October 12 when her father dropped her off at school in the 5300 block of Michoud Boulevard, according to the NOPD.
Moreci was supposed to meet her father at his work site in the 900 block of St. Philip Street after school, but she never showed up.
She was last observed on surveillance video in the 900 block of St. Philip Street, the 1000 block of Dauphine Street, the 800-900 blocks of Burgundy Street, and the intersection of Burgundy and Dumaine between 6:30 p.m. and 6:45 p.m. on October 12, according to the FBI.
Moreci 5'3" tall and weighs 115 pounds.  She has brown eyes and brown hair and was last seen wearing an Einstein Middle School uniform.
Anyone with information is asked to contact the FBI New Orleans Field Office at 504-816-3000, the New Orleans Police Department at (504) 658-6080, or Louisiana State Police Sgt. Stacey Pearson of the Louisiana Clearinghouse for Missing & Exploited Children at (337) 962-2605 or stacey.pearson@la.gov.