This is an archived article and the information in the article may be outdated. Please look at the time stamp on the story to see when it was last updated.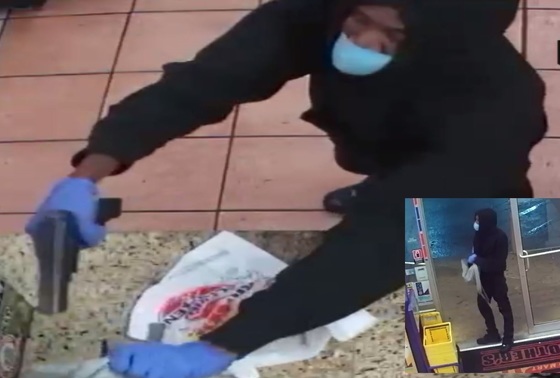 NEW ORLEANS – The NOPD is looking for a man who robbed a New Orleans East business at gunpoint.
The armed robbery occurred on September 4 in the 5700 block of Crowder Boulevard.
The robber was wearing a black hoodie pulled up over his head, what appears to have been a surgical mask, and blue gloves.
He is approximately five feet eight inches tall with a thin build. He may be in his early or mid-20s, and walks with a slight limp on his right leg.
Anyone with information on this incident or the identity and whereabouts of the wanted subject is asked to contact Seventh District detectives at (504) 658-6070.