This is an archived article and the information in the article may be outdated. Please look at the time stamp on the story to see when it was last updated.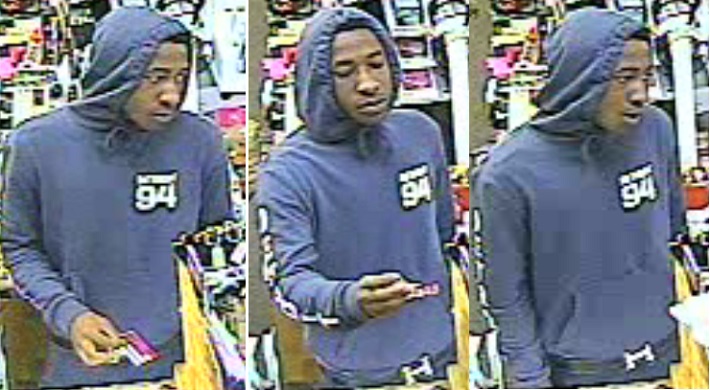 NEW ORLEANS – The NOPD is looking for a man caught in surveillance video using a debit card that was reported stolen out of a parked car.
On February 12, after receiving several fraud alerts from her credit card company, a woman checked her car to find that her wallet had been stolen overnight in the 3500 block of Frenchmen Street.
Investigators later determined that a man wearing a blue hoodie attempted to use the debit card in two different stores on Gentilly Boulevard just blocks from where the theft occurred, according to the NOPD.
Anyone with information regarding the whereabouts of this suspect or additional information on this incident is asked to contact Third District detectives at (504) 658-6030.