This is an archived article and the information in the article may be outdated. Please look at the time stamp on the story to see when it was last updated.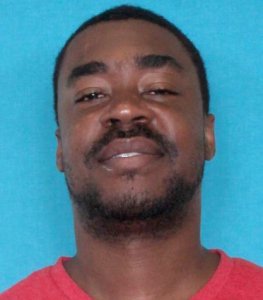 NEW ORLEANS – The NOPD is looking for a man who pulled a gun on a woman on two separate occasions on the same day earlier this month.
Thirty-four-year-old Sidney Frazier, who also goes by the name "Magic," is accused of pulling a gun on a woman in the 4900 block of Bonita Drive on October 4, according to the NOPD.
Frazier threatened the unidentified woman's life before leaving.
Several hours later, Frazier returned in a blue sedan and pointed a gun at the victim, once again making threats to her life.
Frazier was last seen in a white Buick SUV bearing Louisiana temporary license tag #17839415, according to the NOPD.
A warrant for two counts of two counts of aggravated assault with a firearm has been issued in Frazier's name, and he is also wanted for domestic abuse battery in a separate incident.
Anyone with information on the whereabouts of Sidney Frazier is asked to contact any Seventh District Detective at (504) 658-6070.