This is an archived article and the information in the article may be outdated. Please look at the time stamp on the story to see when it was last updated.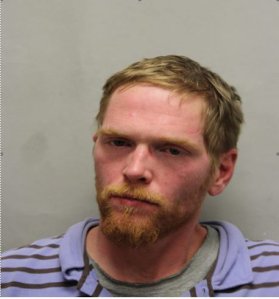 NEW ORLEANS – The NOPD is looking for a man who fractured another man's skull with a brick in a park along the Pontchartrain Expressway.
Thirty-four-year-old Joshua Beach approached the victim, who was sitting in a park in the 1100 block of Margaret Place, around 5 p.m. on December 14 and accused him of stealing his lighter.
The victim told Beach that he didn't have his lighter, and Beach left the park, according to the NOPD.
A short time later, Beach returned with a brick wrapped in fabric and smashed the victim across the head, fracturing his skull.
Beach then fled on foot south on Calliope Street toward Magazine Street.
Beach has red hair, a red beard, and he was last seen wearing broken glasses.
Anyone with information on the suspect's whereabouts should call Sixth District detectives at (504) 658-6060.