This is an archived article and the information in the article may be outdated. Please look at the time stamp on the story to see when it was last updated.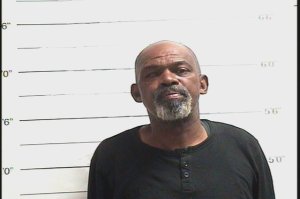 NEW ORLEANS – The NOPD has arrested two men for allegedly attacking and raping a woman who was waiting for a streetcar on Canal Street.
The attack occurred around 4:20 a.m. on March 21 at the intersection of Royal and Canal Streets, according to the NOPD.
The unidentified victim told police that 42-year-old Roberto Conerly and 60-year-old Ricky Mitchell sat beside her on a bench at the streetcar stop.
One of the men asked her for a cigarette, and before she could respond, both men began punching her in the face.
Conerly then sexually assaulted the victim while Mitchell continued punching her, according to the NOPD.
Two witnesses who passed by during the attack reported the incident and corroborated the victim's statements.
Conerly was arrested and booked for sexual battery and simple battery, while Mitchell was booked for simple battery.
Anyone with additional information on this incident is asked to contact NOPD Sex Crimes Unit at (504) 658-5523.