This is an archived article and the information in the article may be outdated. Please look at the time stamp on the story to see when it was last updated.
NEW ORLEANS– Something very surprising happened to pop superstar and Grammy Award winner Christina Aguilera while she was in New Orleans for a concert.  Aguilera says she was denied to sing on stage with a local band!  Say what?  The "Genie in a Bottle" can really belt out any tune with that angelic voice of hers.  So why was she denied?
The night before her show at The Saenger Theater, Aguilera went to Cafe Negril, a popular bar on Frenchmen Street with some of her dancers.   The pop star spent about two hours dancing and having a good time at Cafe Negril.
At one point in the night she went on stage and asked if she could perform with Claude Bryant of Claude Bryant and the All Stars.  They play every Thursday night at Cafe Negril for their Reggae One Love Night Thursdays.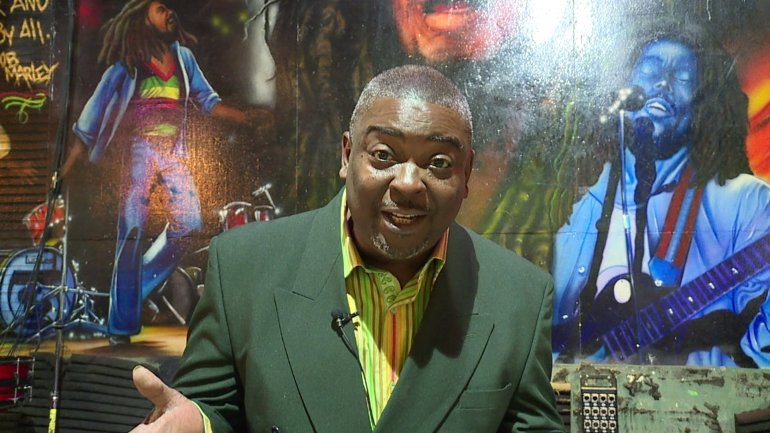 Claude Bryant spoke exclusively to News with a Twist Reporter Kenny Lopez about what happened when Christina Aguilera approached him on the stage while he was performing and asked him if she could sing with his band.
" I'm sorry Christina, I just didn't recognize you!  I didn't recognize her because she had a cap over here head and over her eyes.  She was in a jersey.  She didn't introduce herself to me, but she had very soft hands and that got my attention.  I asked her if she wanted to dance and she said that she wanted to sing.  I started playing the beginning riff of the song, 'No, No, No,' by Bob Marley but then her bodyguard picked her up off the stage, and she left,"  Bryant said.
He went on to say that he would really love it if Christina Aguilera could come back to sing with him, and he feels bad about what happened.
"Come back Christina.  You can sing anything you want with us,"  he said.
Twitter user @drMediaPro provided WGNO-TV with this video that his wife took while at Cafe Negril.  This shows the interaction between Christina Aguilera and Claude Bryant.
My wife is in New Orleans and last night at the bar she was at, comes in @xtina!!! She asked the house band if she can sing a tune and… Nope! As if she was denied?! That would have been so cool to see her sing. More to the story Christina? pic.twitter.com/NoWTwkYfyL

— drMediaPro (@drMediaPro) November 9, 2018
At Christina's concert she told the story of how she tried to sing with Claude Bryant, but was denied.   Twitter user Marchaund Jones shot this video of Aguilera explaining what happened at the bar.
@xtina you slayed tonight girl pic.twitter.com/mfnKslMmLp

— Marchaund Jones (@meezy1991) November 10, 2018
Cheryl Abana is the manager at Cafe Negril and here's what she said about the incident.
Christina Aguilera was in New Orleans for her "Liberation" tour.  "Liberation" is her 8th studio album.
For more information about Claude Bryant & the All Stars, click HERE.
For more information about Cafe Negril, click HERE.