This is an archived article and the information in the article may be outdated. Please look at the time stamp on the story to see when it was last updated.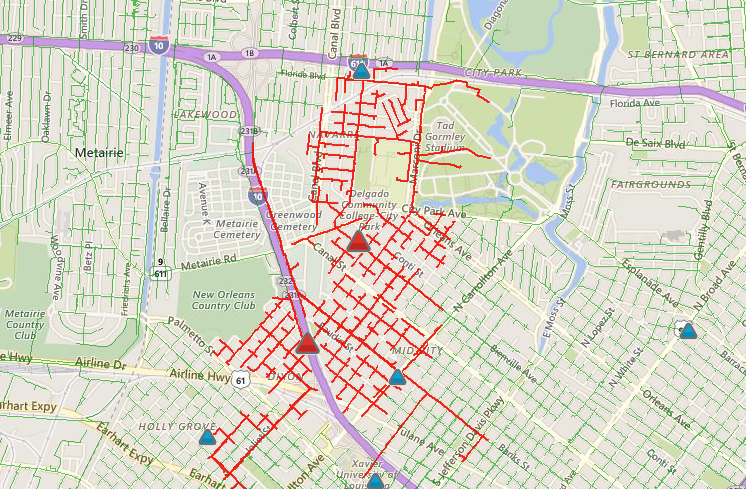 NEW ORLEANS – A downed power line in Hollygrove cut power to almost 7,500 residents this afternoon.
The lights went out just after lunch for an area stretching from Hollygrove to City Park Avenue, according to outage maps provided by Entergy.
A timeline for the restoration of power to the affected areas has not been provided, but crews are on the scene in Hollygrove working to repair the downed line, according to Entergy.