This is an archived article and the information in the article may be outdated. Please look at the time stamp on the story to see when it was last updated.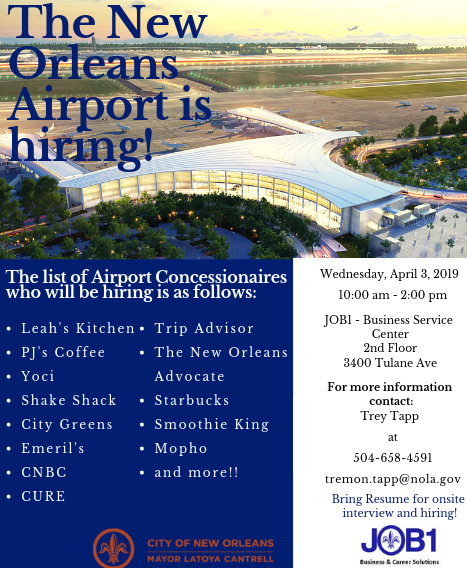 KENNER, LA – The New Orleans Airport is hosting a career fair!
Nearly 20 stores inside the airport are looking for new employees.
The career fair will be on Wednesday, April 3, from 10 A.M. to 2 P.M. at the JOB1 Business Center.
The address is 3400 Tulane Avenue, on the 2nd floor.
All interested applicants should bring resumes and be prepared for onsite interviews and hiring.