This is an archived article and the information in the article may be outdated. Please look at the time stamp on the story to see when it was last updated.
SLIDELL, La. – Two missing people who were found in a submerged vehicle in Pearl River were both shot in the head during what police officials are calling a "carjacking gone bad."
St. Tammany Parish Sheriff Randy Smith said at a press conference this morning that 20-year-old Raegan Elizabeth Day was shot twice in the head and 28-year-old Dustin R. Hartline was shot once in the back of the head.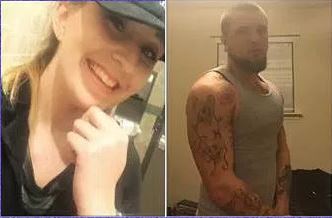 Eighteen-year-old Jason Landry and 25-year-old Brittney "Beezy" Savell, who both live in Slidell, were arrested in Waveland, Mississippi, while 22-year-old Derrion Lemoine and 27-year-old Steve "Stevie" Olivieri were arrested in Louisiana.
"We learned during this investigation that this was a carjacking gone bad," Smith said. "These four individuals that were arrested for first degree homicide had planned this, premeditated this."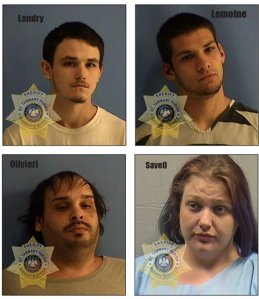 The four arrested suspects met Day and Hartline on Salmen Street.
"They had masks on, they used guns, and, to steal this 2011 Chevrolet Camaro, they used force," Smith said. "Both these two individuals were shot, and then put in the vehicle and driven to the boat launch, where the car was disposed of."
Hartline's body was found in the trunk of his blue 2011 Chevrolet Camaro, while Day's body was found in the passenger's seat when a dive team located the vehicle at the Pearl River Boat launch on March 5.
Day and Hartline were reported missing on February 16, but investigators believe both were killed the day before.
Due to the advanced state of decomposition of both bodies, identification was made in each case through tattoos.