This is an archived article and the information in the article may be outdated. Please look at the time stamp on the story to see when it was last updated.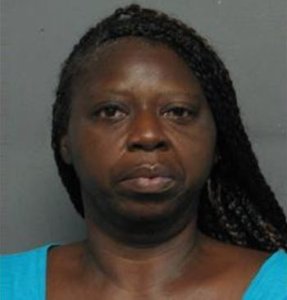 NEW ORLEANS – The NOPD is looking for a missing Algiers woman who hasn't been seen in almost two months.
Forty-six-year-old Sharon LeCraft was last seen on August 30 in the 2900 block of Sabine Street, according to the NOPD.
After a verbal altercation inside a vehicle traveling along the Westbank Expressway, LeCraft got out of the car and has not been seen or heard from since.
LeCraft has been diagnosed with several mental illnesses. She was last seen wearing a T-shirt and black jeans.
LeCraft is 5'1" tall and weighs 180 pounds, according to the NOPD.
Anyone with information on the whereabouts of Sharon LeCraft is asked to contact Fourth District Detective Lisa Lewis at (504) 658-6045.