This is an archived article and the information in the article may be outdated. Please look at the time stamp on the story to see when it was last updated.
SLIDELL, La. — Slidell Police are excited to announce the name of the department's newest four legged crime fighter, K-9 Kano.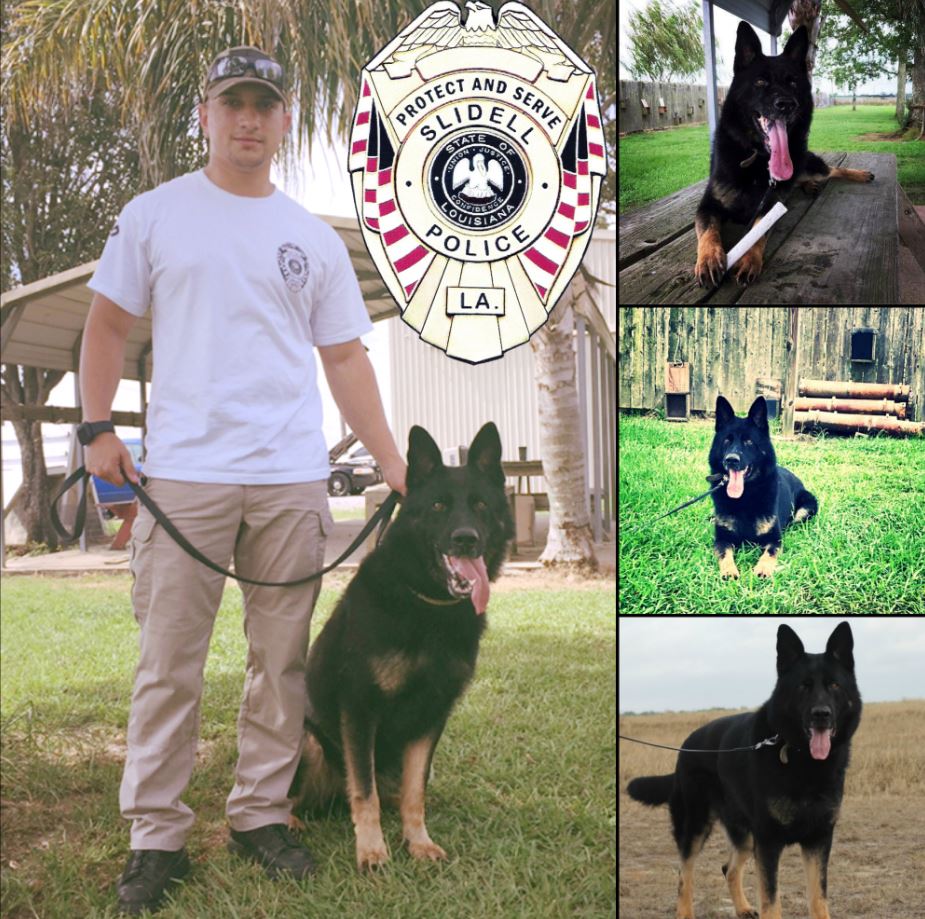 Officer Jake Morris, who will be K-9 Kano's handler, is currently attending a five-week intensive training class in Kaplan.
Morris and K-9 Kano are training together to learn the various law enforcement techniques in order for K-9 Kano to be a dual-purpose dog, being able to track criminals and detect narcotics, among other skills.
K-9 Kano is a 2-year-old German Shepherd imported from the Netherlands. K-9 Kano is expected to start patrolling sometime in September, joining Slidell PD's two other K-9s, Scout and Quest.
Slidell Police Chief Randy Fandal decided to include Slidell residents by assisting the department in naming the K-9.
Facebook followers had the option to vote on three names: Kano, Flex, and Eto. With a total of 435 votes, Kano was chosen. Flex finished second with 337 votes, and Eto finished third with 107 votes.
"We've seen time and time again the amazing things these animals can do," Slidell Police Chief Randy Fandal says. "Adding another canine to our department is extremely beneficial to both our officers and our citizens."