This is an archived article and the information in the article may be outdated. Please look at the time stamp on the story to see when it was last updated.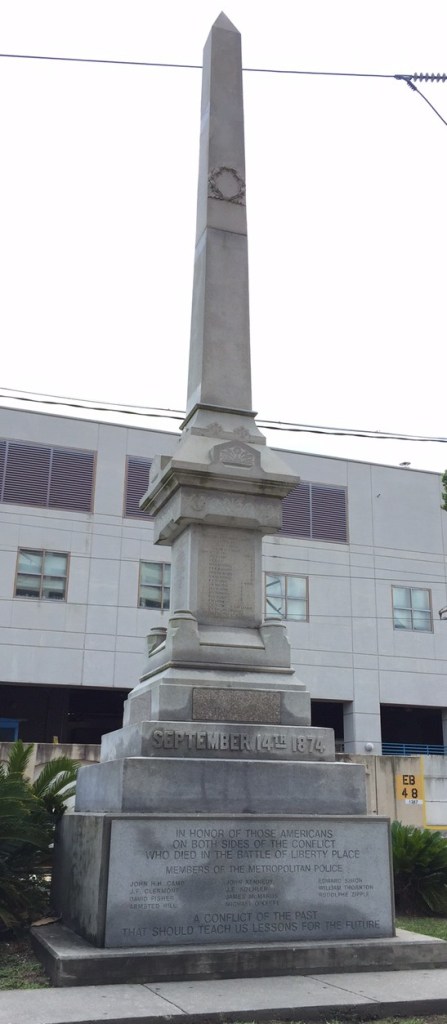 NEW ORLEANS (WGNO) – Mayor Mitch Landrieu asked the City Council to consider relocating four prominent Confederate monuments in New Orleans and to rename Jefferson Davis Parkway on Thursday.
Robert E. Lee monument vandalized same day Mayor Landrieu announces removal plans
Landrieu called on the city to start a 60-day period of discussions and public meetings. The main goal will be to offer more opportunities for the people of New Orleans to discuss the renaming of Jefferson Davis Parkway, as well as the relocation of the prominent Confederate monuments.
The monuments include:
Robert E. Lee statue at Lee Circle
Jefferson Davis statue on Jefferson Davis Parkway
PGT Beauregard equestrian statue on Esplanade Avenue
Battle of Liberty Place Monument at Iberville Street
"This is about more than the men represented in these statues. This discussion is about whether these monuments, built to reinforce the false valor of a war fought over slavery, ever really belonged in a city as great as New Orleans whose lifeblood flows from our diversity and inclusiveness," Landrieu said.
Landrieu specifically proposed that Jefferson Davis Parkway was renamed Dr. Norman C. Francis Parkway. Francis was the president of Xavier University for 47 years, which is the longest tenure of any university president in the nation.
Is it legal?
Mayor Mitch Landrieu asked City Council to start the legal processes that are outlined in City Code Section 146-611. The process in this section governs the procedure for removal of public property structures that are said to be a nuisance. The code also requires the city to take comments and recommendations from different departments. After the hearings and recommendations, the Council can declare the monument or structure a nuisance and have it removed.
What's next?
In the upcoming weeks, Landrieu and the City Council will be announcing some more details about the scheduled public hearings on the issue. After this, a final vote by the City Council is expected to happen as early as September 2015.
'It would be better for our children'
Landrieu pointed out to the Council that there were plenty of groups and individuals that didn't have a voice in the late 19th century when the monuments were first erected. Landrieu said that now, however, the same voices and points of view are important and should be heard.
Landrieu said, "We should not erase or uproot our past, and we should remember these important historical figures and moments in the right context. But, for example, I don't believe Gen. Robert E. Lee's place in the history of New Orleans should be revered,". He went on to say that "It would be better for all our children, black and white, to see symbols in prominent places in our city that make them feel proud of their city and inspire them to greatness."
Mayor Mitch Landrieu also stated that relocating the Confederate memorials isn't about the historical figures themselves. He said what it's about is the broader context of the monuments, how they fit into the city's history, and whether or not they inspire New Orleanians today.