This is an archived article and the information in the article may be outdated. Please look at the time stamp on the story to see when it was last updated.
NEW ORLEANS – Mayor LaToya Cantrell has updated the seal of the City of New Orleans.
Cantrell announced the new seal in a Tweet with the caption "Notice anything different?"
The newly redesigned seal appears to differ from the old seal mainly in the skin color of the two women and one man depicted on it, with the rest of the background colors undergoing similar color shifts.
Notice anything different? #CityOfYes @CityOfNOLA pic.twitter.com/KnmOzejg3G

— Mayor LaToya Cantrell (@mayorcantrell) September 21, 2018
Compared to the previous seal, the skin tones of both of the women have been darkened to different degrees, but the skin tone of the seated man in the center of the seal appears to have largely stayed the same.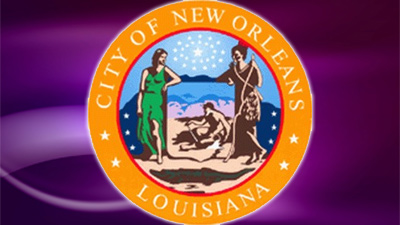 "The Mayor selected the revised image in keeping with her commitment to being intentional, and being inclusive," spokesperson LaTonya Norton said. "The new version of the seal is intended to better reflect the City it is meant to represent."
No further details about the new seal have been provided.
The seal of the City of New Orleans is featured prominently across Orleans Parish, from the patches worn by NOPD officers to the office of the mayor and the City Council chambers.