This is an archived article and the information in the article may be outdated. Please look at the time stamp on the story to see when it was last updated.
METAIRIE – A massive muddy sinkhole opened on West Napoleon Avenue this afternoon after a waterline broke beneath the street.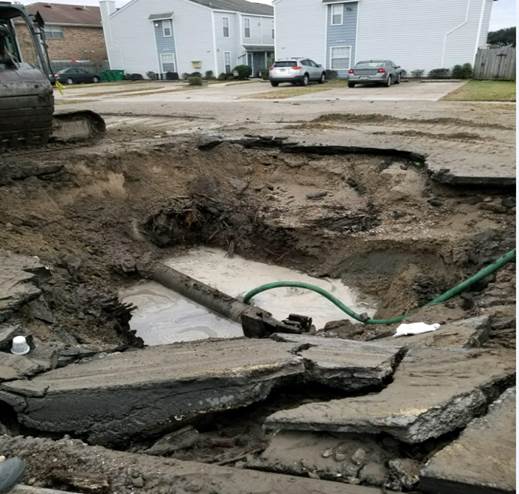 West Napoleon between Haring Road and Kent Avenue has been closed so crews could begin emergency repairs, according to Jefferson Parish officials.
Repairs should be completed by midnight.
Fleming Construction Company has been hired to complete the work for an estimated cost of $10,000, according to the parish.