This is an archived article and the information in the article may be outdated. Please look at the time stamp on the story to see when it was last updated.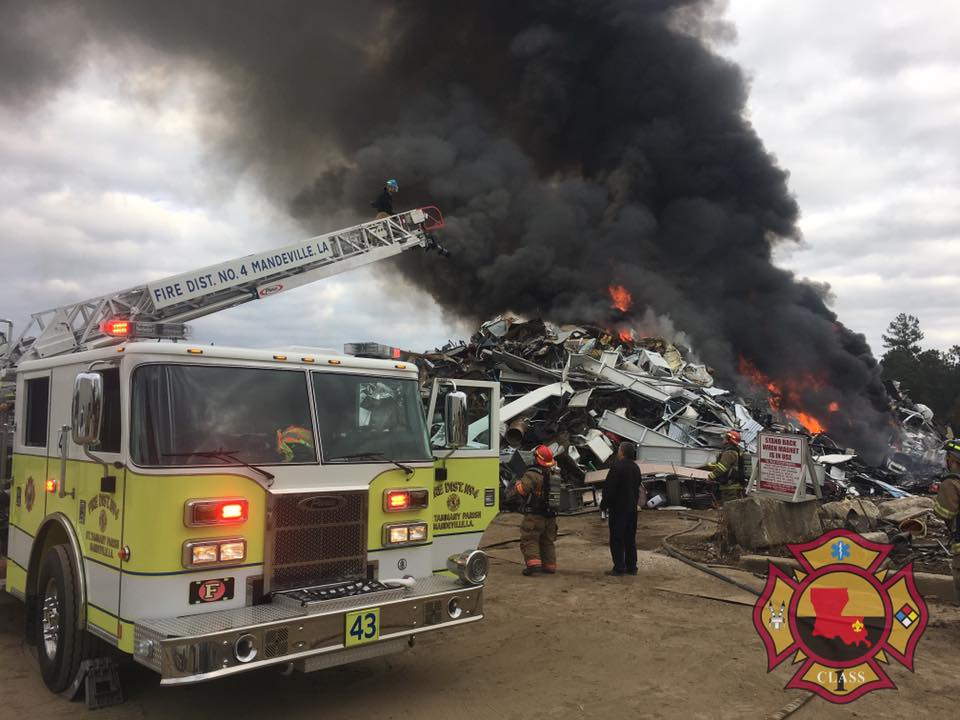 Mandeville Fire/EMS is on the scene of a large garbage/scrap pile fire at P&W Industries.
The fire has been blazing since about 8:30 AM.
And complaints have been steady rolling in from people in surrounding areas regarding smoke in the air.
P&W Industries is located at 68668 Highway 59, in Mandeville.
This is a developing story. Check back for more information.
[protected-iframe id="340506c9cb52ea888f4b1af36c09c705-41641972-149668789″ info="https://www.facebook.com/plugins/post.php?href=https%3A%2F%2Fwww.facebook.com%2Fstpfd4%2Fposts%2F2839949876035937&width=500″ width="500″ height="669″ frameborder="0″ style="border:none;overflow:hidden" scrolling="no"]