This is an archived article and the information in the article may be outdated. Please look at the time stamp on the story to see when it was last updated.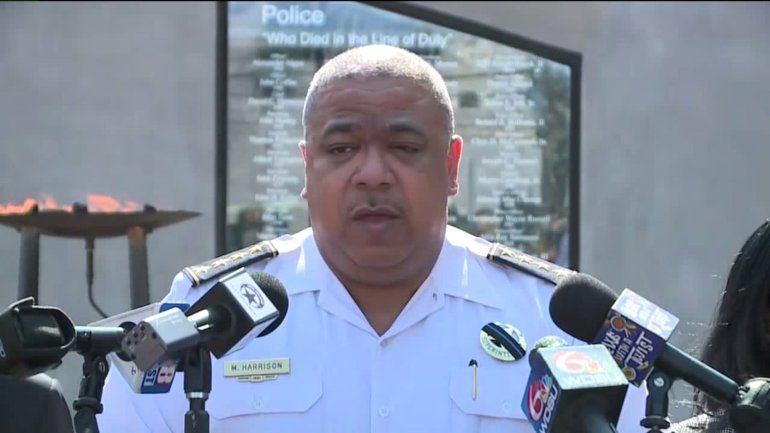 BALTIMORE, MD. — NOPD Superintendent Michael Harrison is leaving New Orleans to become the new Commissioner of the Baltimore Police Department.
According to an article on WMAR's website, Harrison's hiring was announced Monday morning by Mayor Catherine Pugh.
Pugh released the following statement on her decision to hire Harrison:
"I have informed City Council President Jack Young of my decision to submit to Council members the selection of New Orleans Police Superintendent Michael S. Harrison as the next Commissioner of the Baltimore Police Department. Superintendent Harrison has achieved clear, compelling and consistent results in reducing violent crime, implementing a federally-mandated consent decree, increasing police recruitment, introducing advanced technologies, and deploying proactive and effective policing strategies that reflect 21st century, constitutional policing. He will bring not only significant and relevant experience to addressing the challenges of Baltimore, but the insight and sensitivity needed to reestablish essential trust and confidence of citizens in their police officers."
Pugh also told reporters that Harrison has officially retired from the NOPD after 27 years of service including four years as Superintendent.
Later in the day, the NOPD confirmed Harrison's move, and the outgoing Superintendent released the following statement:
"Since my reappointment in May 2018, I have enjoyed the complete support of New Orleans Mayor LaToya Cantrell. For that, I wish to express my profound gratitude. From the time she was sworn in, she has provided us the necessary resources and support critical to carrying out our mission of reducing violent crime and implementing 21st century policing reforms," Harrison said. "To the citizens of New Orleans I would like to say, serving as your police chief for the past four years has been the highest honor and privilege of my 28-year career with the New Orleans Police Department. This city and its people will forever hold a special place in my heart."
City Council President Jason Williams said he has known Harrison for years and is sad to see him go.
"I have known Michael since he was a young officer with black hair and I was a young lawyer with hair," Williams said. "He is a wonderful man and has ushered our city through an extremely precarious time. Consent decrees are typically met with disdain from top to bottom. Chief Harrison instead embraced it, leading the NOPD to become the national standard bearer of police reform and increasing public safety at the same time. Through unique programs such as Ethical Policing Is Courageous (EPIC) and a revolutionary training partnership with the Innocence Project of New Orleans, the Department has made exponential improvements under his leadership. I'm saddened to see him go but extremely proud that a native son of New Orleans will now share his talents with the City of Baltimore. He and his family have been true assets to our community. As chair of the Council's Criminal Justice committee, I will continue my ardent support of the NOPD and work expeditiously to institutionalize the reform and public safety improvements and policies that the Chief was committed too."
"The progress the men and women of the NOPD have made towards reforming the department and achieving the goals of our consent decree has prepared Chief Harrison for this next step. We are approaching full compliance with the consent decree, and we stand ready to begin the next great era. It is a testament to the progress that's been made that other jurisdictions have sought out our Chief. We wish him all the best going forward," Mayor LaToya Cantrell said.