This is an archived article and the information in the article may be outdated. Please look at the time stamp on the story to see when it was last updated.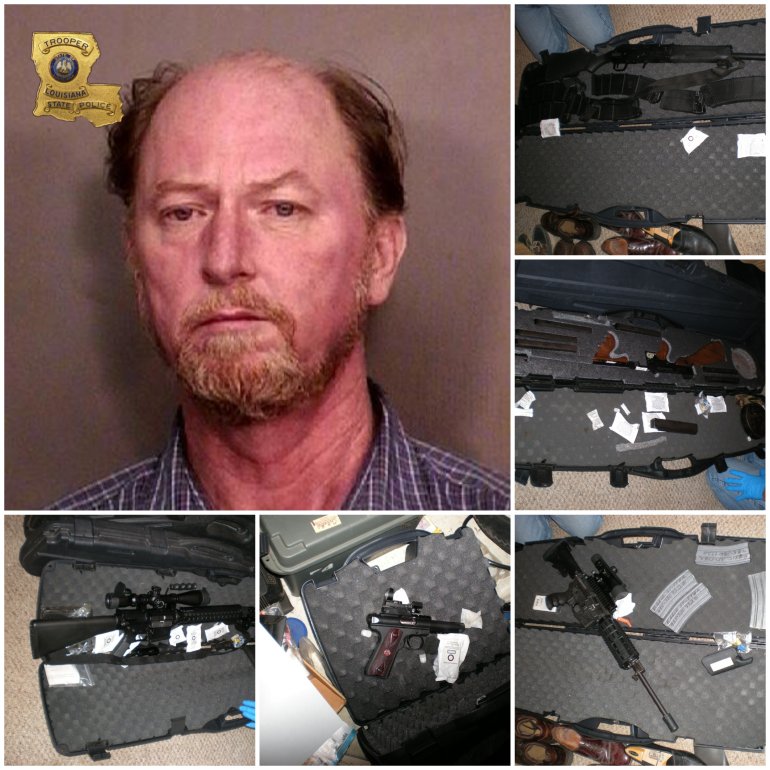 PONCHATOULA, LA – A man convicted of domestic abuse has been arrested for illegally possessing 17 assorted firearms.
Sixty-one-year-old Edward Sutter is not allowed to legally own firearms after a conviction for domestic abuse battery, according to the Louisiana State Police.
Investigators received a tip last month that Sutter had a stash of several firearms and ammunition.
When Troopers, Ponchatoula Police Department officers, and agents with the Bureau of Alcohol, Tobacco, Firearms, and Explosives arrived at Sutter's home on April 3, they found seven rifles, eight pistols, two shotguns, several additional magazines, scopes, suppressors, and thousands of rounds of ammunition.
He was arrested and booked into Tangipahoa Parish Prison.