This is an archived article and the information in the article may be outdated. Please look at the time stamp on the story to see when it was last updated.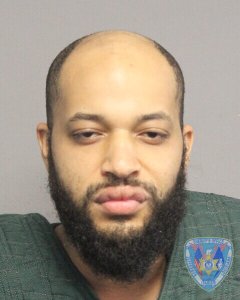 HARVEY, LA – A 32-year-old convicted felon is behind bars after he jumped onto the hood of his wife's car as she drove away and then shot her in the neck, killing her.
Ray Farria faces multiple charges, including second degree murder, obstruction of justice, and being a felon in possession of a firearm.
Jefferson Parish Sheriff's Office officials say Farria was in an argument with his 31-year-old wife of 10 years around 2 p.m. on July 24 when she got behind the wheel of her red Nissan Maxima and began to drive away.
Farria jumped onto the hood of the car, and his wife stopped her vehicle at the intersection of Manhattan and Lake Tahoe Boulevards.
Farria then climbed down off of the car's hood and opened fire, striking his wife in the neck.
Emergency crews rushed her to a local hospital, where she died of her injuries.
Farria was arrested at the scene.