This is an archived article and the information in the article may be outdated. Please look at the time stamp on the story to see when it was last updated.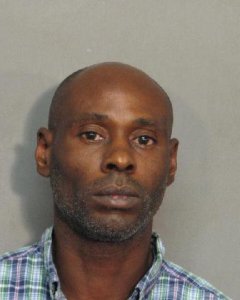 NEW ORLEANS – The NOPD is looking for a man they think forced his way into an Algiers home, attacked the resident, and then ran off with her purse.
Fifty-one-year-old Reggie Miller is the main suspect in the aggravated burglary, which occurred around 10 p.m. on October 12 in the 1300 block of Flanders Street, according to the NOPD.
Miller forced his way into the home attacked and attempted to strangle the woman who lives there before stealing her purse in what the NOPD believes is a domestic violence related incident.
Anyone with information on the whereabouts of Reggie Miller is asked to contact Detective LaKeith Jernigan or any Fourth District detective at (504) 658-6040 or (504) 658-6459.