This is an archived article and the information in the article may be outdated. Please look at the time stamp on the story to see when it was last updated.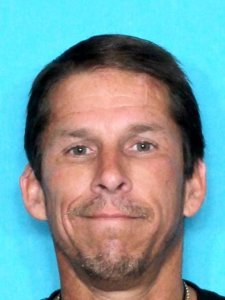 HOUMA, LA – A Houma man faces multiple charges after he assaulted a police officer during his arrest for stealing from a Catholic Church and for possession of heroin and methamphetamine.
Forty-seven-year-old Eugene Guidroz walked into a restricted area of St. Francis Cathedral shortly before 9 a.m. on July 11, according to the Houma Police Department.
Guidroz stole "religious chains" before heading over to the donation box, which he was unable to open before someone scared him off and called the police.
Responding officers found Guidroz a short time later at the corner of Barrow and West Main Streets.
The officers found the missing religious chains, heroin, meth, and drug paraphernalia in Guidroz's pockets.
While attempting to place a seatbelt around a handcuffed Guidroz in the back seat of a parol unit, Guidroz kneed an officer in the head, according to the HPD.
Guidroz was arrested and charged with simple burglary of a religious building, battery of a police officer, possession of drug paraphernalia, possession of methamphetamine, possession of heroin, and two counts of violation of uniform controlled dangerous substance law.