This is an archived article and the information in the article may be outdated. Please look at the time stamp on the story to see when it was last updated.
NEW ORLEANS (WGNO) — For the second time in 6 months, a pizza delivery driver is shot and killed.  The NOPD is looking for the suspect(s) responsible for gunning down a Domino's employee in the Lower Ninth Ward.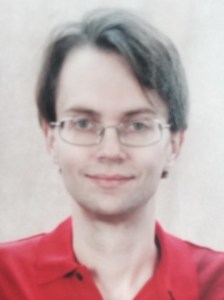 Tuesday evening, NOPD detectives combed a vacant lot searching for clues, nothing left unturned, not even a trashcan.  In the same spot, just before 1 a.m., the corner of N. Roman and St. Maurice Streets was the scene of a tragic murder.
"Me and my aunt looked out the window and we saw a car with the lights on over there and there was shattered glass on top of it so I immediately knew something was wrong," says Tremica Thompson.
Tremica Thompson says she was woken up by the sound of six gunshots.  She called 911 and watched police arrive from her window.
"They looked into the car and put up the yellow tape so I knew somebody was dead," says Thompson.
RPM Pizza identified the Domino's employee as 36-year-old Michael Price.  They say Price was gunned down while on his way to make a delivery and all he had on him, was less than $20.  Price worked at the Domino's on Franklin Avenue for over a year and was working hard to support his wife and three young children.
"He was a leader in our store. He loved coming to work. Very dependable, very inspiring, and he was a family member. We lost a good person over a senseless violent act of crime," says RPM Pizza Regional Vice President, Robert Tedesco.
Last September, driver Richard Yeager was shot and killed while making a delivery in Mid-City.  Now as Domino's comes to terms with their latest loss, the pizza chain is offering a $7,500 reward for any information that leads to an arrest.  If you would like to help Michael Price's family, you can also make a donation to any Domino's in Louisiana or Mississippi.
Anyone with information on this shooting should call Crimestoppers at (504) 822-1111.