This is an archived article and the information in the article may be outdated. Please look at the time stamp on the story to see when it was last updated.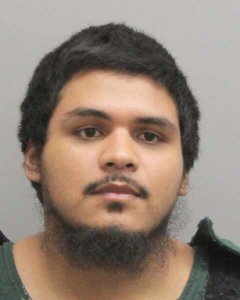 THIBODAUX, LA – A man who dialed 911 to ask police if there were any active warrants for his arrest was arrested for misusing the 911 system.
Twenty-four-year-old Christian Palacios placed the call just after 10 p.m. on July 16, according to the Thibodaux Police Department.
Palacios acknowledged to officers responding to his call that he knew the difference between an emergency call and a non-emergency call.
The officers then issued him a misdemeanor summons for unlawful use of the 911 system.
The violation carries up to a $500 fine and as much as 30 days in the parish jail.
Thibodaux Chief of Police Bryan Zeringue reminds all residents to dial the Thibodaux Police Department Main Phone Line at (985) 446-5021 in the case of any non-emergency situations.