This is an archived article and the information in the article may be outdated. Please look at the time stamp on the story to see when it was last updated.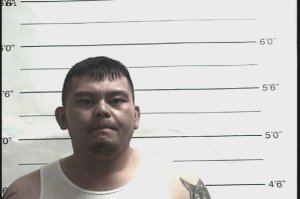 NEW ORLEANS – A New Orleans East man is behind bars for using a stolen handgun to rob two Waffle House locations within a span of 20 minutes.
Thirty-one-year-old Hao Luu faces two counts of armed robbery with a firearm, two counts of illegal carrying of a firearm, and one charge of illegal possession of a stolen firearm after his early morning crime spree.
Luu walked into a Waffle House in the 5800 block of Read Boulevard around 4:51 a.m. on October 11, approached the cashier, and stated that he was going to rob the restaurant, according to the NOPD.
The cashier handed over money from the register after Luu unzipped his jacket and displayed a handgun tucked into his waistband, and Luu grabbed the cash and ran.
At about 5:09 a.m., Luu walked into a Waffle House in the 11900 block of the N. I-10 Service Road and asked an employee working the register if she was the manager.
The employee replied that she was the manager, and Luu told her to hand over cash and implied that he had a gun.
As Luu was leaving the second Waffle House, NOPD officers encountered and arrested him.
The arresting officers recovered the stolen handgun from Luu's waistband.
Anyone with additional information on these incidents is asked to contact NOPD Seventh District detectives at (504) 658-6070.