This is an archived article and the information in the article may be outdated. Please look at the time stamp on the story to see when it was last updated.
NEW ORLEANS (WGNO) – The man accused of shooting and killing a Domino's pizza delivery driver in March could be a free man by next week because a lack of evidence is keeping prosecutors from filing formal murder charges.
"I do not have sufficient evidence that, I believe, I can present to them (a grand jury) whereby I can ask them to return an indictment in this case," District Attorney Leon Cannizzaro told WGNO News.  Cannizzaro also made it clear that his team is continuing to build a case against Michael Portis and hopes to present it to a grand jury soon.
On April 1, police held a press conference after arresting the 24-year-old Portis. Police said Portis was responsible for killing 36-year-old Michael Price — a husband and father of three whose body was found inside a car at the corner of N. Roman and St. Maurice Streets weeks prior.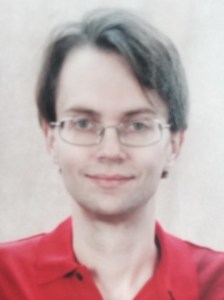 Law requires prosecutors to bring an indictment within 120 days of a suspect's arrest or he must be released.  An Orleans Parish Magistrate Commissioner ordered Portis release Thursday, according to court documents.
But Portis will not be allowed to walk out of jail just yet.  He's being held in connection with a parole issue stemming from previous federal charges.
Cannizzaro hopes to finish collecting evidence and to bring the case before a grand jury before Portis' lawyers can straighten out the parole issue, clearing the way for his release from jail.
"We are still working, and we have been working for several weeks at a rather frantic pace, to attempt to get the necessary evidence that we believe is essential in order to ask the members of the grand jury to return an indictment," Cannizzaro said.
Cannizzaro says he is getting all the cooperation he needs from police and others working to build the case.  He also has no issue with the decision to order Portis released in the murder case.
"The judge is following the law by doing that."
Cannizzaro says prosecutors did not ask the judge for an extension on the 120 days, which they have the right to do, but instead will try to secure an indictment before Portis is released on the lingering federal issue.