This is an archived article and the information in the article may be outdated. Please look at the time stamp on the story to see when it was last updated.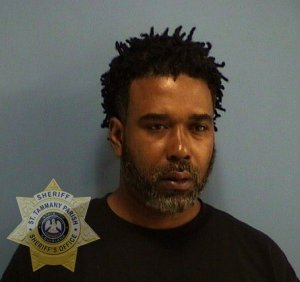 SLIDELL – A domestic dispute led to the accidental shooting of an innocent bystander yesterday afternoon.
Forty-two-year-old Michael Sirelle Bickham faces second-degree aggravated battery and aggravated assault with a firearm charges after shooting his friend in the foot shortly before 4:30 p.m. on January 21.
Bickham grabbed a handgun and headed outside after he heard his girlfriend arguing with the father of her children outside a home in the 1400 block of Beech Street, according to the St. Tammany Parish Sheriff's Office.
Bickham and the man his girlfriend was arguing with began to fight, and at some point, Bickham's gun went off.
The bullet struck Bickham's 54-year-old friend, who was not involved in either the verbal or physical altercation, in the foot.
Bickham drove the victim to a local hospital, left him there, and fled, according to the STPSO.
He was arrested shortly after returning to the hospital to check on the victim.