This is an archived article and the information in the article may be outdated. Please look at the time stamp on the story to see when it was last updated.
NEW ORLEANS-- Nowadays everyone is watching what they eat.  It is not always easy to do in New Orleans, especially with all our delicious food and sometimes it is harder to find those healthy options.
News with a Twist Reporter Kenny Lopez takes us to a new spot, Veggie NOLA.   Veggie NOLA offers vegetable plates and vegan options that actually taste good too!
Simba Marvin is a lean, green, vegetable cuisine machine!  For the past 5 months he's been making vegetable and vegan meals under I-10 on North Claiborne and Lafitte Avenue near the Lafitte Greenway.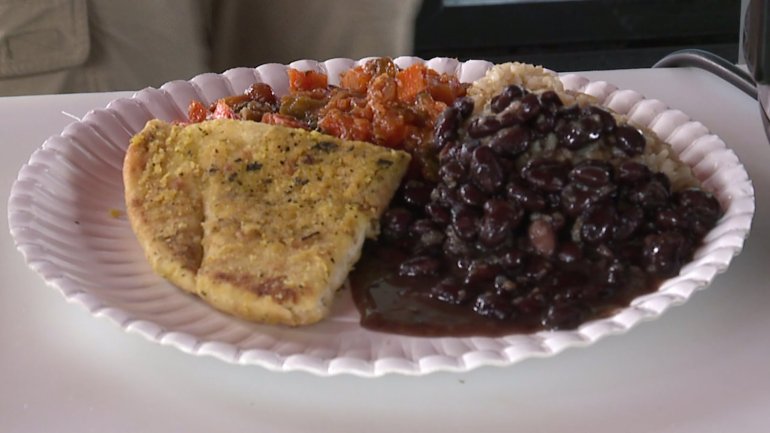 "Our mission is to bring health to the community at a not expensive price.  New Orleans is a great place to enrich your soul and the only way to enrich your soul is by eating the highest vibrations of food," he said.
Their mission at Veggie NOLA is to help people in the neighborhood eat healthier options.
"You'll taste the food and see that the vegetable options are not necessarily a bad thing.  New Orleans come out and help us, help you, eat better," he said.
You can find Simba at Veggie NOLA daily on North Claiborne at Lafitte Avenue.   They will make anything you want all you have to do is call them the day before so they can prepare your meals.
They also make healthy drinks too called Bissap Breeze.  For more information, click HERE.
The phone number for Veggie NOLA is 504-515-1233.