This is an archived article and the information in the article may be outdated. Please look at the time stamp on the story to see when it was last updated.
MONROE, La (WGNO) – Louisiana State Police arrested a Monroe woman in connection with the shooting of Louisiana Department of Wildlife and Fisheries Senior Agent Tyler Wheeler.
Wheeler was shot multiple times in the line of duty while on patrol in Morehouse Parish in the early morning hours of Jan. 7.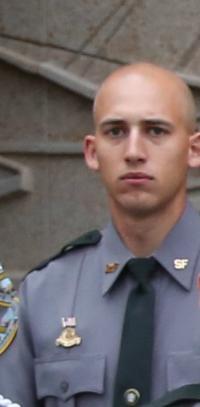 During the course of the investigation, LSP detectives arrested 31-year-old Amethyst Baird of Monroe. Baird was charged and booked into the Ouachita Correctional Center on one count of attempted first degree murder of a police officer.
Detectives also arrested 34-year-old Jeremy Gullette of Monroe on one count of accessory after the fact to attempted first degree murder.
"I am very proud of the hard work and persistence of investigators to quickly identify and arrest these suspects," State Police Superintendent Colonel Mike Edmonson said. "We continue to pray for Agent Wheeler as he recovers from this senseless assault."