This is an archived article and the information in the article may be outdated. Please look at the time stamp on the story to see when it was last updated.
NEW ORLEANS – Kenneth Polite, U.S. Attorney for the Eastern District of Louisiana, has submitted his resignation to President Donald Trump and Attorney General Jeff Sessions.
The resignation is effective March 24.
"I have enjoyed this great opportunity to serve as U.S. Attorney here in Southeast Louisiana," Polite said in a press release announcing his resignation. "More importantly, it has been the highest honor to lead this office's outstanding employees who are committed to the ideals of collegiality, diligence, and professionalism.  I am confident that these public servants will continue to ensure that justice reaches out to all residents of this region.  Regardless of my title or position, I will always work to improve the lives of our region's residents, especially our young people."
Polite, 41, was appointed by President Barack Obama in September 2013, after former U.S. Attorney Jim Letten had to step down because two of his top prosecutors admitted to posting anonymous comments on news stories online.
High-ranking Louisiana Republicans, including Louisiana Attorney General Jeff Landry and U.S. Sen. Bill Cassidy, sent letters this year on behalf of Polite, asking that the Trump administration not replace Polite with a Republican, as these appointments typically fall along party lines.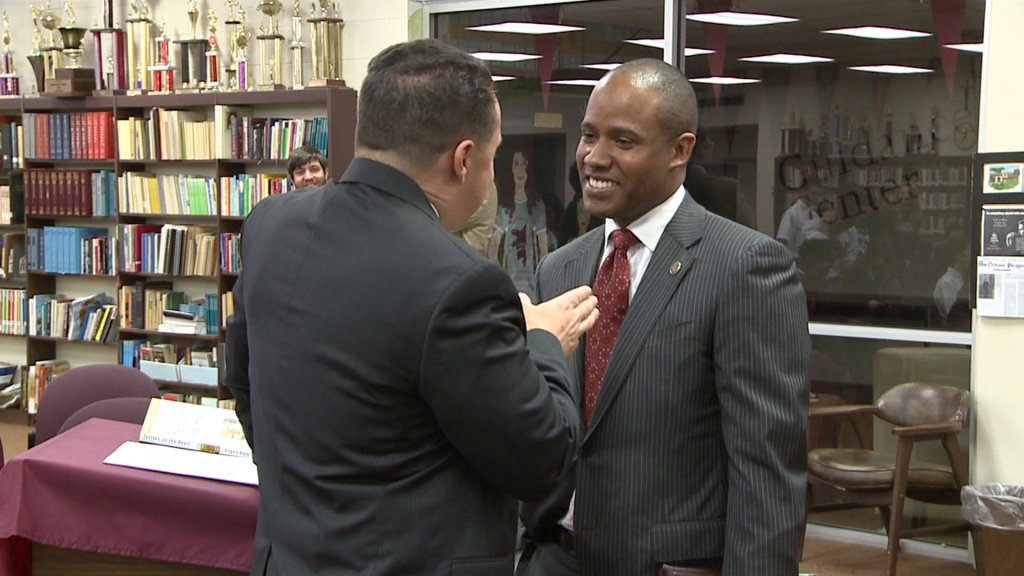 Polite said his office focused on improving the prosecutorial efficiency and transparency, strengthening its regional collaboration with both law enforcement and the residents they serve, and fostering greater community interest in both prevention and reentry as necessary tools for improving public safety.
His office also touts the following convictions during Polite's tenure:
several multi-defendant gang organizations responsible for terrorizing the region through drug trafficking, gun violence, and homicides;
several high-profile political corruption defendants, including the former Mayor of New Orleans and the former District Attorneys of St. Tammany and St. Charles Parishes
various former law enforcement officers responsible for criminal violations of civil rights
numerous child pornographers throughout the country
clinics, physicians, and medical staff, as part of multi-million-dollar health care fraud schemes;
individual and corporate polluters of the region's waterways
more human traffickers than in any prior U.S. Attorney's tenure in the office's history, including the country's first conviction of a motel operator for benefiting from sex trafficking.
Polite has received numerous awards for his leadership as U.S. Attorney, including the Leadership in the Law award from New Orleans City Business, the Goldman Criminal Justice Reform award from Court Watch NOLA, and the Community Light in Mentorship award from Each One, Save One.  Loyola University Law School awarded him an honorary Doctorate of Laws, and De La Salle High School, where Polite graduated as valedictorian, endowed a scholarship in his name to honor a graduating senior who has excelled in scholarship and leadership.
He has also given public speeches at Stanford, Yale, Columbia and New York University law schools, countless civic organizations, and most importantly, elementary, secondary, undergraduate, and graduate schools across Louisiana.
Polite and his family will continue to reside in New Orleans.  Details regarding his future endeavors, in both the public and private sectors, are forthcoming.