This is an archived article and the information in the article may be outdated. Please look at the time stamp on the story to see when it was last updated.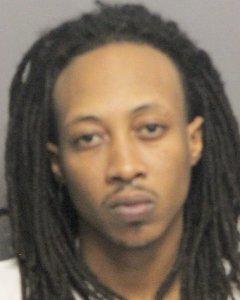 KENNER – Kenner Police have arrested a convicted felon who was shot multiple times last week after a drug deal went bad.
Officers responded to reports of gunfire in the 2800 block of Fayette Street on January 23, but found only bullet casings and shattered glass.
Shortly after, 28-year-old Mark Duncan arrived at Ochsner Medical Center.
He had been shot four times.
Detectives interviewed Duncan, who told them he had been minding his business when the shots rang out, and that he had no idea who shot him or why.
After reviewing surveillance video from the scene, Duncan changed his story.
Duncan can be seen at the location standing around for a few minutes before a white truck pulls up.
Duncan then talks to the occupants of the truck for over a minute through the drivers side window before gunfire erupts.
As he is being shot, Duncan can be seen pulling out his own gun and returning fire, according to the Kenner Police Department.
Duncan eventually admitted to detectives that he was shot during a drug deal that turned into a robbery.
As a convicted felon, Duncan is forbidden from owning or possessing a gun.
He has been arrested and charged with possession of a firearm and illegal discharge of a firearm.
Kenner Police Chief Michael J. Glaser urges anyone with information concerning this shooting or Mark Duncan to call Kenner Police Detective Devin Diedling at (504) 712-2304 or Crimestoppers at (504) 822-1111.