This is an archived article and the information in the article may be outdated. Please look at the time stamp on the story to see when it was last updated.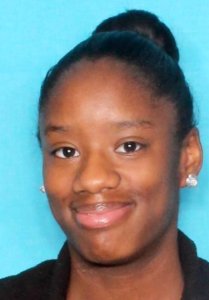 WESTWEGO, LA – The Jefferson Parish Sheriff's Office is looking for a missing 18-year-old woman from Westwego.
Warrenesha Wesley was last seen on August 31 in the 9300 block East Claiborne Drive, according to the JPSO.
Wesley is 4' 1" tall, weighs approximately 98 pounds, and has a slim build.
She is believed to be in the metropolitan area, according to the JPSO.
Anyone with information regarding her whereabouts is asked to call Detective Harold Wischan at (504) 364-5300 or contact Crimestoppers.