This is an archived article and the information in the article may be outdated. Please look at the time stamp on the story to see when it was last updated.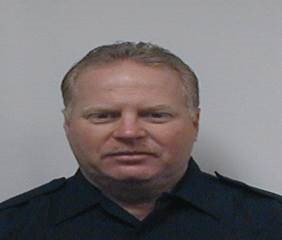 HARVEY, La. (WGNO) –
A Jefferson Parish deputy died Wednesday afternoon after he was shot while attempting to conduct a "pedestrian stop" on Manhattan Blvd. in Harvey. Col. John Fortunato has identified the deputy as David Michel, Jr., 50, who served on the Street Crimes Unit. Fortunato said Michel joined JPSO as a reserve deputy in 2007. He became a full-time deputy in February 2013, moving from the patrol division to the Street Crimes Unit in June 2015. Michel lived in Marrero. The shooting happened shortly before 12:30 p.m. Wednesday at the intersection of Manhattan Boulevard and Ascot Road. Sheriff Newell Normand said Michel was doing "proactive" police work and stopped the suspect, 19-year-old Jerman Neveaux, because he appeared to be following another person who was very nervous. When Michel grabbed Neveaux and pulled him to his vehicle to search him, Neveaux reportedly grabbed a gun from his waist, pulled it around his shoulder and shot Michel once in the back. As Michel fell to the ground, Neveaux shot him two more times in the back at point blank. Michel was pronounced dead at University Medical Center.
Deputies found Neveaux in the neighborhood near the site of the shooting. He was still carrying a .38-caliber gun when they apprehended him. He was taken to UMC to be treated for minor injuries. Normand said Neveaux didn't "have much of a criminal history," but was on probation after pleading guilty this year to possession of stolen things.  Neveaux admitted to the killing and said he did it because he was on probation and didn't want to go back to jail. Speaking about Michel, Normand said "I wish I had 1,000 of him." He called it a "cold-blooded murder." Funeral arrangements are still pending. Michel's wife is also a Jefferson Parish Sheriff's Office employee. According to the Louisiana Law Enforcement Officer's Memorial, Michel is the fifth officer to die this year in Louisiana in the line of duty. He's the second JPSO deputy to be shot this year. The community is honoring Michel by placing flowers and other
remembrances at the site
where the shooting happened.