This is an archived article and the information in the article may be outdated. Please look at the time stamp on the story to see when it was last updated.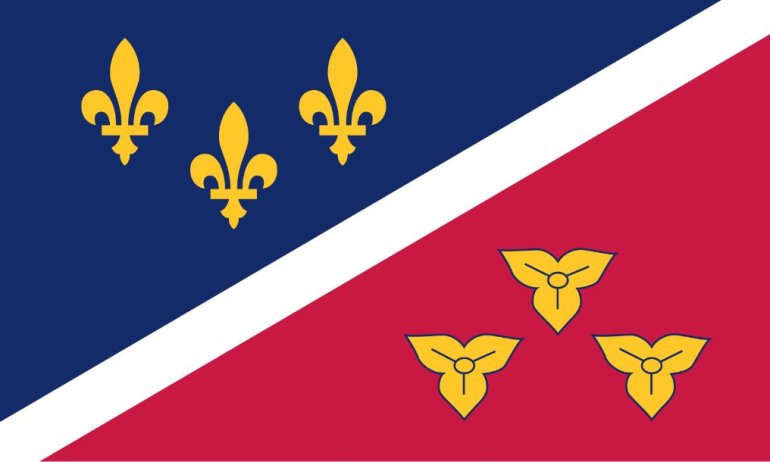 METAIRIE – Metairie has a new flag.
The flag was created and developed by the Jefferson Chamber Young Professionals to represent the unincorporated area of about 150,000 residents.
Drawing on the area's French and Spanish heritage, the flag features "three golden fleurs and coeurs de lis (flowers and hearts of the lily) balanced in a coupling of trinity arrangements, respectively representing tradition, wisdom, prosperity, opportunity, faith, and innovation," according to the Chamber.
"The Metairie Flag is quite literally a banner opportunity to promote excitement and interest in where we live," 2018 JCYP Chairman Matt Miller said. "With a cohesive symbol for Metairie, and more broadly the entire unincorporated region along Metairie Ridge, we hope to unite the area and make a lasting cultural impact."
The Jefferson Chamber Young Professionals will distribute the flags throughout the community in partnership with the Jefferson Chamber Foundation.
"Metairie holds a significant place in the history of Greater New Orleans," Councilwoman Jennifer Van Vrancken said. "To know our young people have taken it upon themselves to recognize the spirit of this great piece of Jefferson Parish should bring us all tremendous civic pride. This flag is a true representation of our community, our values, our residents, where we've been and where we see ourselves going. Congratulations to the JCYP for turning this bright idea into a reality."