This is an archived article and the information in the article may be outdated. Please look at the time stamp on the story to see when it was last updated.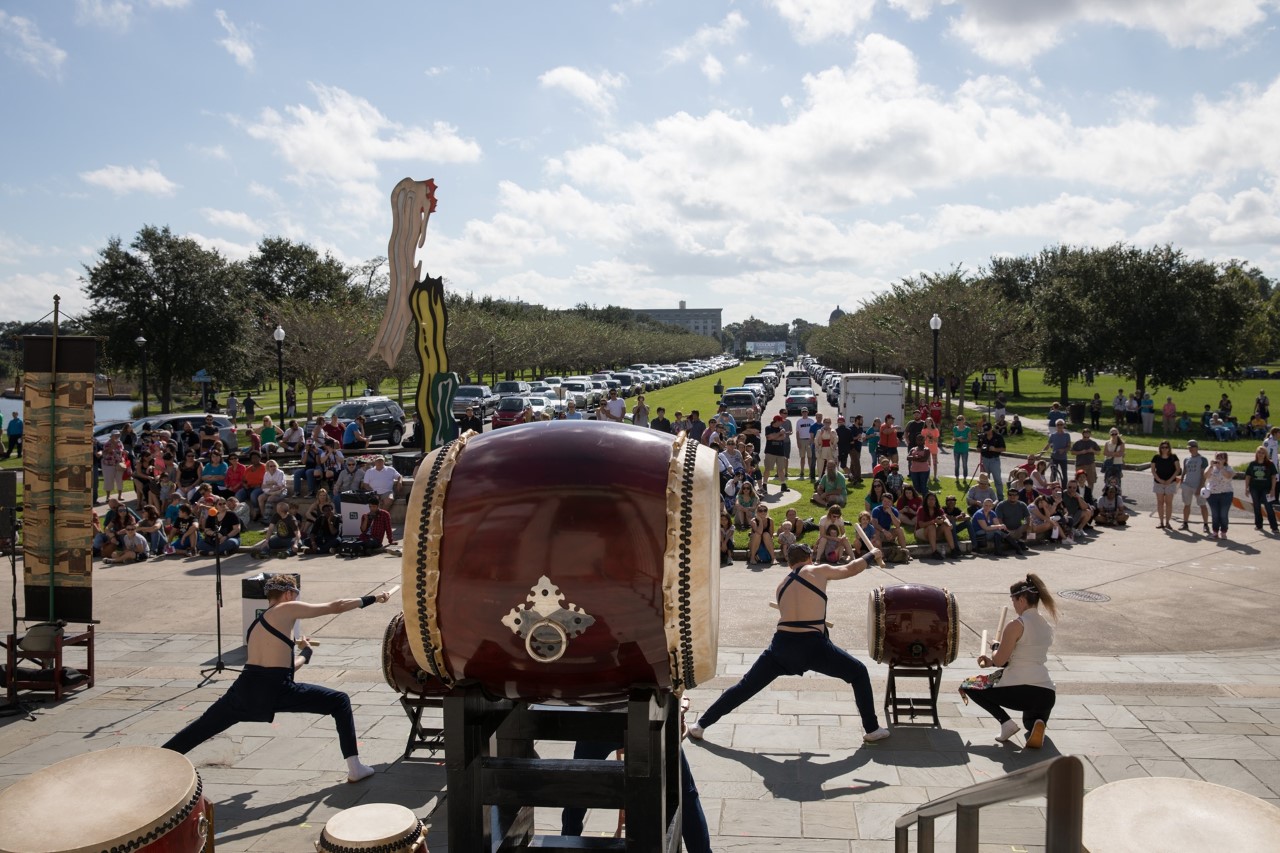 NEW ORLEANS – Mark your calendars for Japan Fest at NOMA.
Organized by NOMA, the Consulate General of Japan in Nashville and the Japan Club in New Orleans, Japan Fest is the largest celebration of Japanese culture in the Gulf South.
It's a day to sample Japanese cuisine and enjoy traditional dance groups, martial arts demonstrations, tours of our Japanese art collection, fashion shows, and much more.
Free admission for NOMA members and visitors age 19 and younger.
Admission is $5 for all others.
SCHEDULE OF EVENTS
10 am
Kaminari Taiko drumming demonstration (NOMA front steps)
10:45 am
Welcoming remarks (NOMA front steps)
11 am
Eishen-Ryu Iaido sword drawing (NOMA front steps)
The Hearn Society presentation on Lafcadio Hearn's Japan (Stern Auditorium)
Japanese Garden Foundation Tour | Tea Demonstration (Meet at the Japanese Foundation table in the Italian Galleries on the ground floor)
Candy 5 demonstration (Second-floor Woldenberg Board Room)
11:30 am
Greater New Orleans Suzuki Forum concert (Great Hall)
Kimono dressing demonstration (Second-floor elevator lobby)
12 pm
Guided tour of Japanese Art Gallery (Third floor)
Guided tour of Besthoff Sculpture Garden (Meet at the Main Gate)
Candy 5 demonstration (Second-floor Woldenberg Board Room)
12:30 pm
Kaminari Taiko drumming demonstration (NOMA front steps)
New Orleans Kendo Club (Stern Auditorium)
1 pm
Minyo Dance (NOMA front steps)
Jujitsu Club of Southeastern Louisiana University (Stern Auditorium)
Tea demonstration (Third floor)
Candy 5 demonstration (Second-floor Woldenberg Board Room)
1:30 pm
Miyabi Kai Japanese Dance Group of Pensacola, Florida (Stern Auditorium)
Guided tour of Japanese Art Galleries (Third floor)
Candy 5 demonstration (Second-floor Woldenberg Board Room)
2 pm
Lolita Fashion Show (NOMA front steps)
Louisiana Karate Association (Stern Auditorium)
Japanese Garden Foundation Tour | Tea Demonstration (Meet at the Japanese Foundation table in the Italian Galleries on the ground floor)
Candy 5 demonstration (Second-floor Woldenberg Board Room)
2:30 pm
Mechamaid Clubhouse (NOMA front steps)
Hakkoryu Shindokai Dojo (Stern Auditorium)
New Orleans Zen Temple Ceremony (Great Hall)
Kimono dressing ceremony (Second-floor elevator lobby)
Candy 5 demonstration (Second-floor Woldenberg Board Room)
3 pm
Japanese Weekend School's Kids Dance
Aikido of New Orleans (Stern Auditorium)
Candy 5 demonstration (Second-floor Woldenberg Board Room)
3;30 pm
Shogun martial arts (Stern Auditorium)
Nippon Airways raffle (Great Hall)
4 pm
Kaminari Taiko drumming demonstration (NOMA front steps)