This is an archived article and the information in the article may be outdated. Please look at the time stamp on the story to see when it was last updated.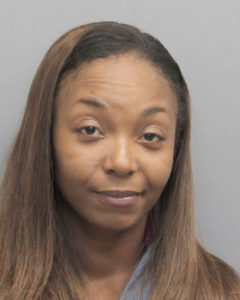 THIBODAUX, LA – A Houma woman is facing a $53,500 bond after she was arrested for threatening workers at a child support office.
Thirty-two-year-old Deidre Bluford became agitated during a scheduled appointment with a case worker at the Louisiana Department of Children and Family Services Child Support Enforcement Office in Thibodaux on April 19, according to the Lafourche Parish Sheriff's Office.
Bluford left the office, but returned a short time later.
She made an unspecified threat aimed at the employees of the office, which led police to issue an arrest warrant for terrorizing.
When Bluford returned to the office on April 23, and officers placed her under arrest.
Bluford has been charged with terrorizing, and she also faces two counts of contempt of court, according to the LPSO.