This is an archived article and the information in the article may be outdated. Please look at the time stamp on the story to see when it was last updated.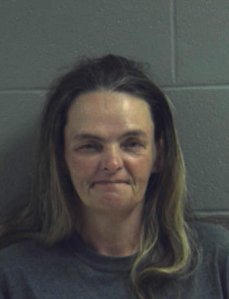 ALBANY, LA – Police say a Ponchatoula woman was driving drunk when she swerved across a road, intentionally struck a pedestrian, and then drove away.
Forty-five-year-old Kimberly Ann Kling has been arrested and faces charges of attempted second degree murder, hit-and-run, and DWI after the April 16 incident, according to Livingston Parish Sheriff Jason Ard.
Kling was driving down Pea Ridge Road in Albany around 6 p.m. when she spotted the unidentified victim.
For reasons that have not been made clear, Kling intentionally swerved toward the victim, struck her, and drove off, according to Ard.
"Witnesses have helped us piece together what happened last night on Pea Ridge," Ard said. "The victim was on the roadside – attempting to cross the street in order to check her mail. At that time, the suspect was traveling southbound on Pea Ridge Rd and intentionally swerved from the southbound lane to the northbound lane striking the female. After, the suspect intentionally fled the area. Deputies were able to locate the suspect. As for a motive, that is unclear at this point in the investigation."
The victim remains in critical condition at a local hospital.