This is an archived article and the information in the article may be outdated. Please look at the time stamp on the story to see when it was last updated.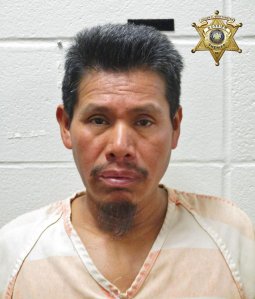 BOSSIER CITY, La. — A man living in the United States illegally has been charged with molesting two generations of children in the same family.
Forty-three-year-old Daniel Hernandez Del Angel, a native of Mexico, has been living illegally in the country for the past 22 years, according to the Bossier Parish Sheriff's Office.
Officers opened an investigation into Del Angel in April 2017 when it was determined that Del Angel had sexual relations with a 7-year-old girl over a six month period.
Del Angel was arrested on January 25, charged with first degree rape and molestation of a juvenile, and booked into the Bossier Maximum Security Facility, according to the BPSO.
On February 13, Del Angel was arrested again and charged with molesting the 7-year-old girl's mother on at least two occasions in 2003, when she was only 11-years-old.
Del Angel has known the family of his two victims for decades, according to the BPSO.
He remains behind bars with a $550,000 bond.
Bossier Corrections officers have been working with U.S. Immigration and Customs Enforcement.