This is an archived article and the information in the article may be outdated. Please look at the time stamp on the story to see when it was last updated.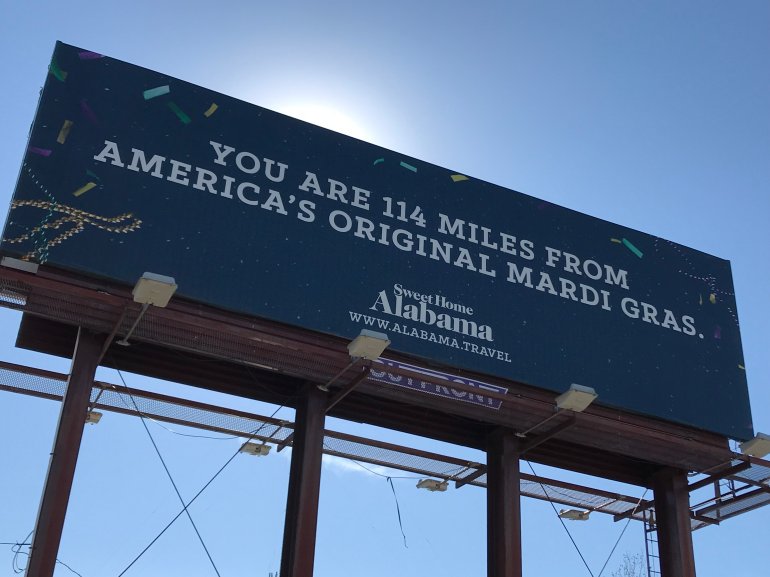 SLIDELL – A billboard paid for by an Alabama tourism group directs travelers to "America's original Mardi Gras" – in Mobile.
WGNO News With a Twist viewer Brittany Callahan snapped a picture of the billboard along I-10 West in Slidell and posted it to Facebook, where it quickly went viral.
The debate over where and when the first Mardi Gras celebration in the country was held has been raging for decades, with some saying New Orleans, and others claiming the tradition came to the New World 300 years ago in Mobile.
Both cities were founded by Jean Baptiste le Moyne, Sieur de Bienville, who landed south of New Orleans along the coast of the Gulf of Mexico in 1699, before he founded Mobile, and he held the first official celebration of the ancient Christian tradition, according to historians.
Despite the dig, millions of tourists join locals in New Orleans for Mardi Gras every year, dwarfing the annual celebrations in Mobile.