This is an archived article and the information in the article may be outdated. Please look at the time stamp on the story to see when it was last updated.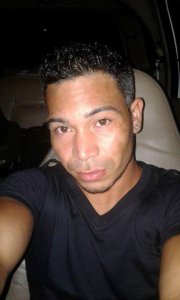 HOUMA – The Houma Police Department is looking for a man who slashed his girlfriend's brother in the head with a machete after a domestic dispute.
Twenty-eight-year-old Marvin Licona-Acosta, who also goes by Marvin Licona Contreras, got into an argument with his 19-year-old girlfriend in the early morning hours of March 25 in the 1400 block of Acadian Drive, according to the HPD.
The girlfriend's mother called police to report the disturbance around 6 a.m., but when officers arrived, Licona-Acosta had already fled.
A short time later, however, the HPD received another call for assistance from the same location.
Licona-Acosta had returned just after the officers left and struck his girlfriend's 21-year-old brother in the head with a machete.
The 21-year-old victim suffered a large gash on his scalp and was taken to an area hospital for treatment, according to the HPD.
Officers went to Licona-Acosta's home in the 100 block of Darcey Trailer Court, but could not find him.
An arrest warrant has been issued for Licona-Acosta for aggravated second degree battery.
Anyone with information is encouraged to submit a tip anonymously through Crime Stoppers Bayou Region by phone at 1-800-743-7433 or online at www.crimestoppersbr.org.
Tipsters could be eligible for a reward of up to $1,000 in cash if the information leads to an arrest.