This is an archived article and the information in the article may be outdated. Please look at the time stamp on the story to see when it was last updated.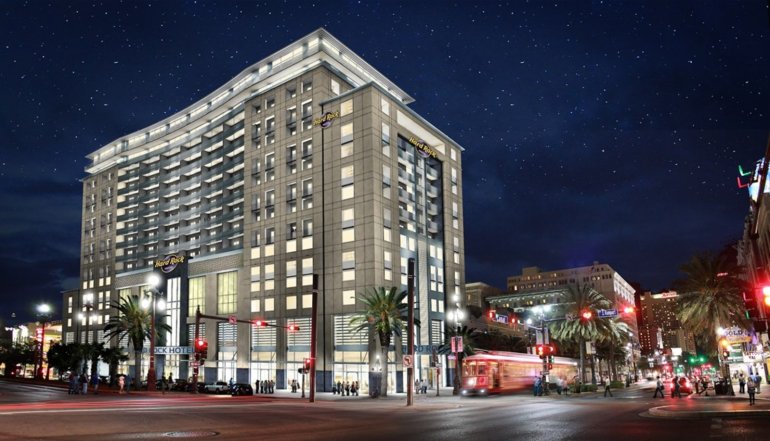 NEW ORLEANS – A new 18-story Hard Rock Hotel is set to open in the French Quarter next year.
Hard Rock International announced the plans for the hotel, which will be built on the corner of Canal and South Rampart Streets at the former site of the historic Woolworth's building, in a February 15 press release.
"As Hard Rock continues to expand globally, our focus will be influential cities with deep musical roots," senior vice president and head of global hotel development for Hard Rock International Todd Hricko said. "Home to a unique melting pot of cultures, New Orleans — known for its nightlife and vibrant live-music scene – has been a desirable choice for our next Hard Rock Hotel."
The hotel will offer 350 rooms and 62 one, two, and three bedroom units that will go on sale in the spring of 2018, according to Hard Rock International.
"We feel privileged to partner with Hard Rock International to bring this exciting development to the French Quarter. Our goal is to host New Orleans' great traditions of music and cuisine through fine dining, entertainment, and rooftop venues. We are excited to share the Hard Rock experience, and we're sure it will soon become a favorite for locals and visitors alike," shared Mohan Kailas, founder of Kailas Companies, which is partnering with Hard Rock in the construction of the hotel.
The hotel will offer a pool bar, a skybar and lounge, two restaurants, a coffee shop, meeting spaces, ballrooms, and a spa.