This is an archived article and the information in the article may be outdated. Please look at the time stamp on the story to see when it was last updated.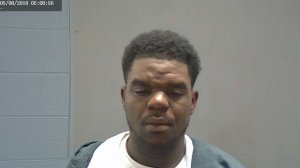 HAMMOND, LA – A 25-year-old man is behind bars after police say he fatally struck a 5-year-old boy with his car, got back in after inspecting the damage, and drove away.
Officers found the boy near the intersection of East Park Street and Simpson Place around 7:15 p.m. on May 7 after neighbors reported hearing a loud crash, according to the Tangipahoa Parish Sheriff's Office.
The officers immediately started lifesaving procedures, which were continued by EMS personnel.
The boy later died at a local hospital of his injuries.
Witnesses told police they saw the driver of a black Nissan Sentra, later identified as Davonta Johnson Abron, get out of the vehicle after hitting the child and walk around the vehicle assessing the damage before climbing back behind the wheel and driving away.
Abron was arrested at his home around 2:30 a.m. on May 8, according to the TPSO.
He faces charges of of hit-and-run resulting in a fatality, negligent homicide, three outstanding hold-without-bond warrants, and a parole violation.