This is an archived article and the information in the article may be outdated. Please look at the time stamp on the story to see when it was last updated.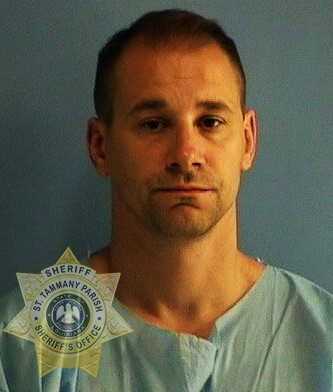 MANDEVILLE – A former police officer has been arrested for allegedly attacking and exposing himself to a woman who was working in her yard.
The attack occurred on June 12 at a home in the Mandeville area, according to the St. Tammany Parish Sheriff's Office.
The unidentified victim told police 42-year-old Gerad Yates drove his vehicle past her house several times while she was doing yard work.
Yates eventually stopped, got out of his vehicle, and began to chat with the victim.
He made his way into her garage, where he touched her inappropriately beneath her clothes while making lewd comments, according to the STPSO.
The victim was able to break away, and as she was leaving the garage, she spotted Yates with his pants around his ankles.
She told Yates that her family members were about to come home, and he stayed in the front yard until a family member arrived.
Yates has been arrested and charged with misdemeanor sexual battery, simple battery, and obscenity.
Yates was a Court Security and Criminal Patrol Deputy with the STPSO for two years before he was terminated for violating department policy.
Before that, he quit his job as a Correctional Officer with the Tangipahoa Parish Sheriff's Office while under investigation, according to the STPSO.