This is an archived article and the information in the article may be outdated. Please look at the time stamp on the story to see when it was last updated.
ATLANTA — Former NOPD Superintendent Richard Pennington died this morning, reportedly in hospice care, nearly seven years after suffering stroke.  A spokesman for the NOPD confirmed Pennington's death but did not have any additional details.
The Chief of Police in the Atlanta suburb of College Park also announced Pennington's death.  Chief Keith Meadows called Pennington, "…one of our all time greats."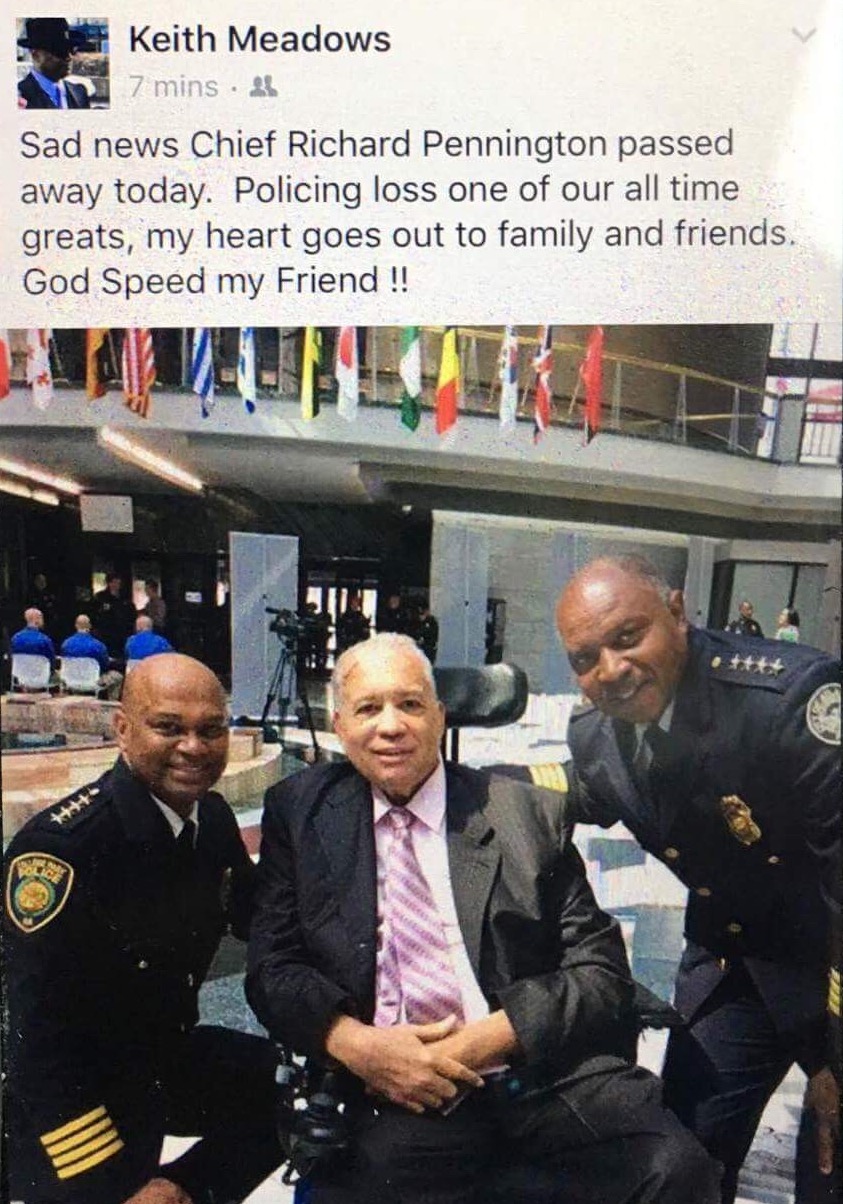 Pennington was hired by Marc Morial in the '90s and is credited with many of the department's reforms.  He also helped with the investigation into former officer Len Davis who was convicted of the 1994 murder of a woman who filed a complaint against Davis with the department.
State Senator Troy Carter also used social media to announce Pennington's death. Carter was on the New Orleans City Council when Pennington was the NOPD chief.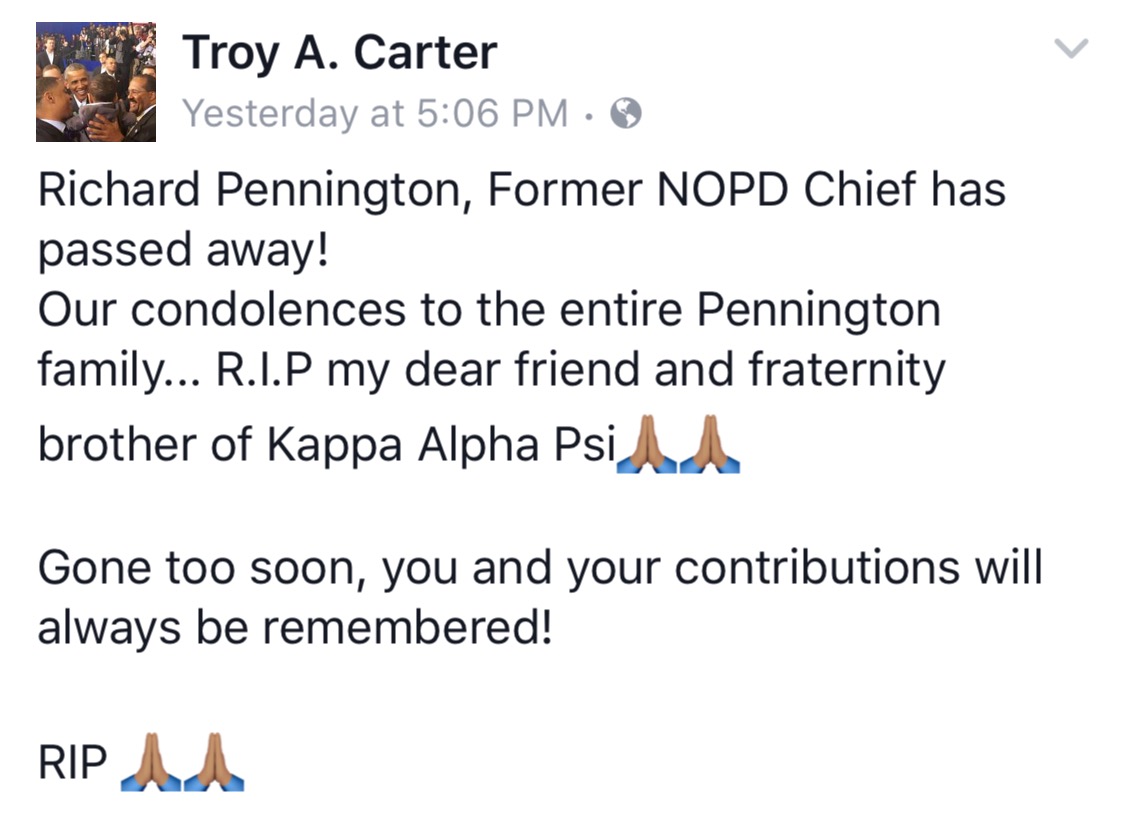 Pennington served as chief from 1994 until 2002.
After stepping down as chief, Pennington ran unsuccessfully against Ray Nagin then moved to Atlanta where he served as police chief until 2010.
Mayor Mitch Landrieu issued the following statement on Pennington.
"I'm sad to hear of the passing of former NOPD Superintendent Richard Pennington. Chief Pennington was an exemplary public servant who dedicated his career to protecting neighborhoods throughout the country. Chief Pennington served the people of New Orleans with distinction. Our heart and prayers are with his family."
Congressman Cedric Richmond also released a statement on Pennington's passing.
"When Chief Pennington took over the New Orleans Police Department in the 1990s, it was in desperate need of reform; internal investigations, police details, and other operations weren't working like they should.  "An Air Force veteran who served his country, for almost a decade Chief Pennington faithfully served the city and the people of New Orleans. He brought reform to the department by prioritizing both law and order and justice, and, as a result, the city was safer for our families, children, and seniors.  "I will never forget the change Chief Pennington's leadership brought to the city I love. My thoughts and prayers are with his family during this difficult time. Today New Orleans lost a great leader."
This webstory will be updated as additional information including funeral arrangements becomes available.