This is an archived article and the information in the article may be outdated. Please look at the time stamp on the story to see when it was last updated.
NEW ORLEANS – The revelation that fitness tracking apps around the globe had been feeding GPS data that could be used to track troop locations and movements sent shock waves across all branches of the US Military.
The shakeup has hit close to home, causing officials at the John C. Stennis Space Center in Hancock County, Mississippi, to review their guidelines.
Strava Labs has been compiling data from a variety popular fitness trackers into what they call the "Global Heatmap."
The data tracks the movement and type of activity performed by people wearing trackers like FitBit or Jawbone, as well as anyone who has downloaded the app.
That data is then translated into brightly colored lines on a global map that clearly show where people like to exercise.
Users initially dazzled by the bright lights and concentrations of activity in cities around the world soon realized that they could potentially track down and locate isolated and, in some cases, classified, US military bases worldwide – including in active war zones.
All it would take is for a soldier to go out on a walk, jog, or patrol while wearing a fitness app connected to the Strava Labs Global Heat Map for that sensitive information to become public.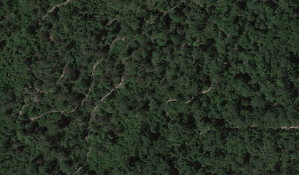 Aerial Google Maps photos of Stennis show public areas as well as stretches where tree cover obscures the view of what's beneath.
The Strava map, however, clearly shows frequently used paths cut through the wooded area beneath the tree cover.
Officials at Stennis, which is also home to Navy Special Warfare boat team, are aware of the security issues present Strava map and are looking into what can be done, according to Naval Meteorology and Oceanography Command Public Affairs Officer Kaley Turfitt.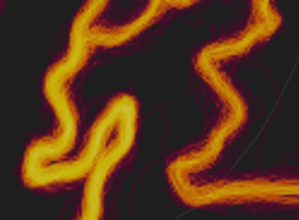 "And while we consider Naval Oceanography commands a low threat environment, we value the safety of our people," Turfitt said. "All DoD personnel are required to participate in annual training that recommends limiting public profiles on the internet. We recognize that recent data releases emphasize the need for situational awareness when members of the military share personal information. DoD takes matters like these very seriously and is reviewing the situation to determine if any additional training or guidance is required."