This is an archived article and the information in the article may be outdated. Please look at the time stamp on the story to see when it was last updated.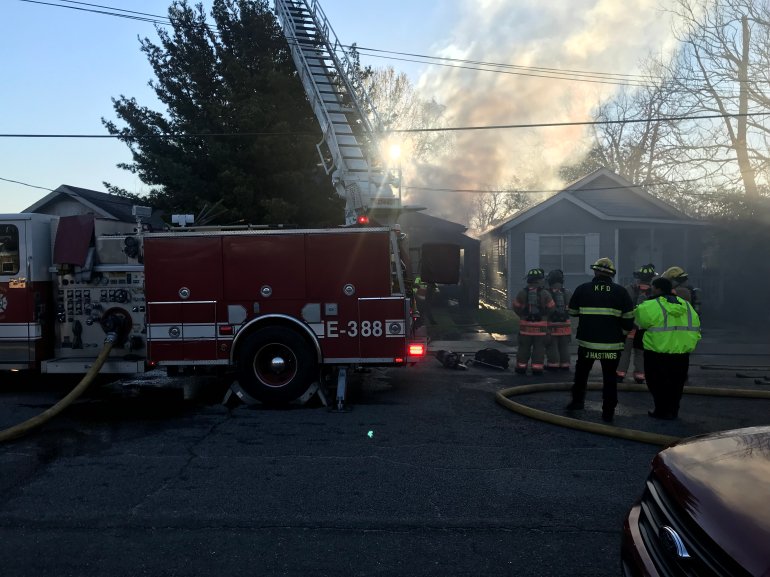 KENNER–  The Kenner Fire Department is on the scene of a blaze in the 400 block of Taylor Street.
According to investigators, shortly after 6 a-m…the fire crews arrived at a home in the 400 block of taylor street.
Fire chief Charlie Hudson says one man was in the home at the time of the fire.
He says that man woke to the smell of smoke…then saw the fire…and immediately evacuated.
The blaze was contained to just that home, but there is some smoke damage to a neighboring house .
The cause of the fire is still under investigation.