This is an archived article and the information in the article may be outdated. Please look at the time stamp on the story to see when it was last updated.
NEW ORLEANS (WGNO)-Now here's something you don't see everyday...Famous fiddler, Amanda Shaw---baking king cakes!
Twist Reporter Kenny Lopez went to the Winn-Dixie in Destrehan for "King Cake 101" with Amanda Shaw, leading up to her big Family Gras gig, this weekend!
Joevone Markay , Bakery Manager at Winn-Dixie showed Amanda the ropes, and now she'll show us all how to bake a king cake the Winn-Dixie way.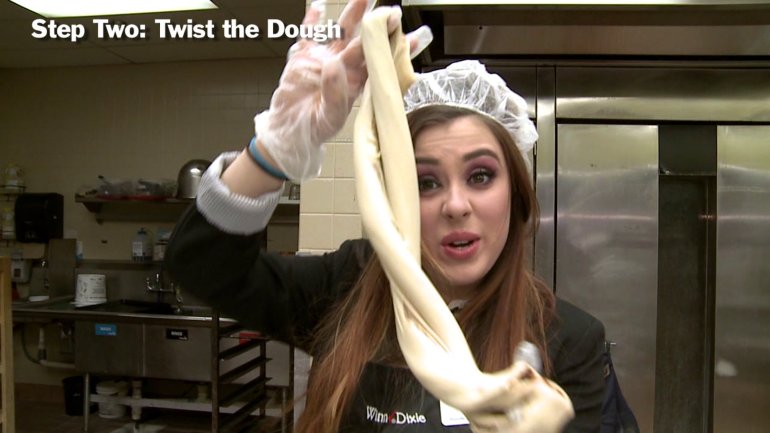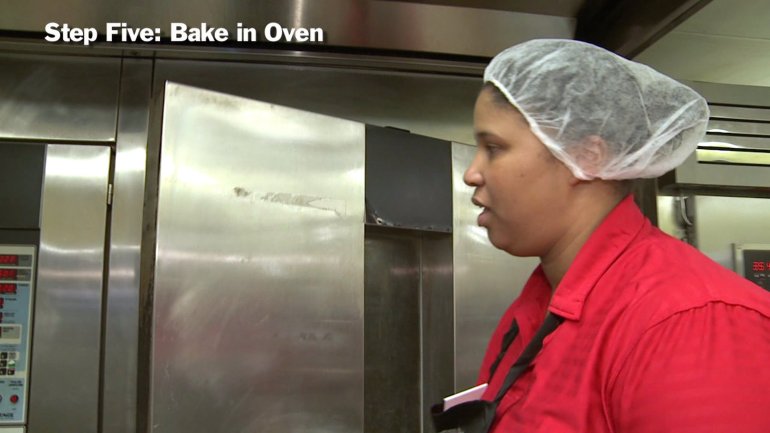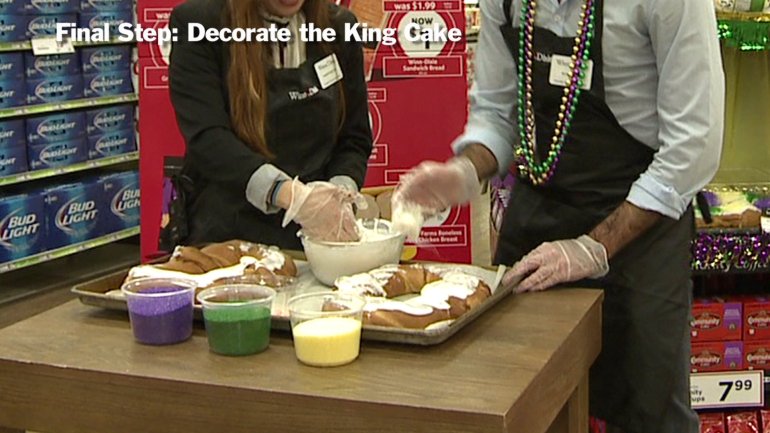 Winn-Dixie is cutting the cost of living for customers ─ by dropping the prices on hundreds of groceries the customers buy most. The grocery chain's newly launched 'Down Down' pricing program is based on a commitment to lower prices by bringing prices down and keeping them down. "We know that almost one in five people in the Southeast are relying on food subsidies to feed their families every week. It is therefore not surprising that our customer surveys report that 'affordable prices' is the most important requirement from a grocery store," said Ian McLeod, President and CEO of Southeastern Grocers ─ home of Winn-Dixie.
"We are committed to build a deeper sense of trust with our customers, and unveiling the long-term Down Down pricing campaign is a demonstration of just how serious we are about giving our customers lower prices."
Down Down follows the company's recent launch of New Regular Pricing, which reduced the prices of favorite grocery items. The Down Down program will apply even deeper discounts on over 400 frequently purchased items. That will be on top of more than 3,000 New Regular Prices already lowered.
"Savings are so significant that a family shopping at Winn-Dixie will now save over $700 this year as a result of these lower prices. This is a meaningful difference for any household budget," said Ian McLeod.
From today, Winn-Dixie is dropping prices by up to 50 percent on over 400 commonly purchased products, including bread, chicken, fresh produce, dairy, meat, dry, frozen and home goods.
To share the excitement of this program, we've partnered with the talented art students, and other student organizations, at Riverdale High School. These talented students are working hard to localize Winn-Dixie's "Big Red Down Down Hands" for throws on Mardi Gras Day.  You can catch Winn-Dixie rolling with the Krewe of Argus in Metairie on Fat Tuesday. Don't forget to ask for a Down Down Hand!
Watch an Amanda Shaw video HERE:
Watch Amanda Shaw perform at Winn-Dixie after she finished baking her king cakes!
Check out Amanda Shaw at this year's Family Gras.  She'll be performing on Sunday, January 31st at 1 p.m.
For more information on Amanda Shaw, click HERE:
For more information on Winn-Dixie, click HERE: