This is an archived article and the information in the article may be outdated. Please look at the time stamp on the story to see when it was last updated.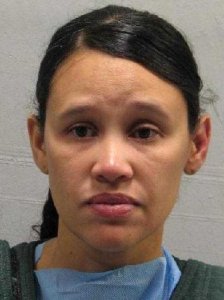 COVINGTON – A woman who pled guilty to killing her 22-month-old foster child has been sentenced to 30 years in prison.
Forty-four-year-old Trenique C. Faciane entered an Alford plea to manslaughter charges in February, which allowed her to concede that the evidence, if presented at trial, would likely have resulted in a guilty verdict while still not admitting her guilt, according to District Attorney Warren Montgomery's office.
Faciane, who owned a daycare center at the time, beat Madison Parrott with a hairbrush, shook her, and dropped her in a bathtub in May of 2015.
The toddler later died of multiple blunt force trauma with bleeding on the brain, according to Montgomery's office.
Parrott's siblings have been experiencing nightmares and other problems since her death, according to an impact statement entered by Parrott's grandmother.
"How could someone get angry enough to violently kill a 22-month-old? That's the nightmare we have to live with," the grandmother said.
The maximum sentence for manslaughter is 40 years.